Who would've thought that B-town star Saif Ali Khan and Amrita Singh's daughter Sara Ali Khan will have to face controversy even before entering the Bollywood industry? Well, the 24-year-old actor was going to make her big Bollywood debut in Abhishek Kapoor's Kedarnath opposite the Raabta star Sushant Singh Rajput; suddenly things between the director and Sara went wrong.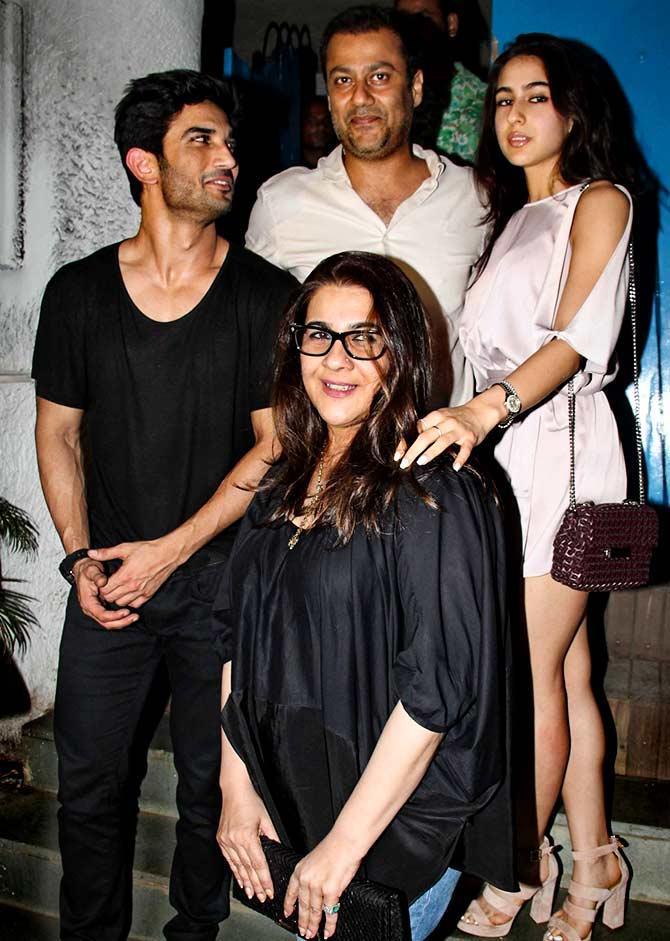 According to reports, Abhishek who is also producing the film has had decided to drag Sara, for giving away her dates to Simmba while she was still under contract for Kedarnath.
As we all know, Rohit had earlier announced that he has signed Sara for his Ranveer Singh-starrer Simbaa, which is being produced by Karan Johar's Dharma Productions
ALSO READ: Confirmed! Rohit Shetty's Simmba starring Ranveer Singh finds its leading lady in Sara Ali Khan
Producers of Guy In The Sky Productions Pvt Ltd(owned by Abhishek Kapoor) has now filed a case against the young girl and Amrita Singh, along with her talent management company and has now demanded a whopping  Rs. 5 crores Rs 5 crore compensation from her for alleged dispute of dates.
In the plea, producers claimed that according to a report an agreement made in September 2017, Saif's daughter had earlier agreed to play the role of leading lady in Kedarnath also she will be available for the shooting of the movie.
In the report, they said that when she was informed in April that her shooting will continue through May till July 5. Sara's agent said that she will not be available in June since she has to go for another movie. Well, the complaint calls its "breach" of the previous agreement.
On Friday, a vacation bench at Bombay High Court heard Abhishek's plea to set the matter for hearing, the report said.
Well, Papa Saif is too concerned about her daughter as he was spotted recently at Abhishek's house. Well, we don't what's going on between them? yet it seems that he is very delighted that Sara has a film with Karan Johar.
Saif Ali Khan said, "I've been keeping track of it and, of course, it bothered me because I wanted things to go smoothly with her. I'm very happy that she now has a good film with Karan Johar."
"I was quite involved with her getting on board with Karan but after that, I can afford again to take a back seat. I'm here if she needs me," he added. Hmmm…that we call a lovely dad who comes to save her daughter when she needs him.To Court
Do you think Sara has committed some mistake over here?