Why are fans crazy about Rohit Sharma Vs Virat Kohli Captaincy ?"Hit Man" Sharma aka Rohit Sharma seems to have won the hearts of Indian fans after he led India to a historic win in the Asia Cup against Bangladesh last month, in the absence of Virat Kohli, who got a break after a tough test series in England.
Meanwhile, Bengal Tiger Sourav Ganguly is already dissatisfied to know that Rohit Sharma is no longer a part of the Indian test team which will play its first test match against West Indies starting from October 4, 2018, in Rajkot.
While fans all over the internet are praising Rohit Sharma for his recent performance in Asia Cup as a captain. Now, they even want him to lead the squad for the upcoming world cup.
Well, we are not at all shocked to know that people want him to become the next captain of India. Let us know  why Rohit Sharma has become the favorite man to lead ahead of the ODI series:
ALSO READ: MS Dhoni Retirement : Is it the right time that India looks beyond MS Dhoni?
1. Talented cricketer
Rohit has always been termed as a natural and a talent batsman over any other Indian batsman, Moreover, Rohit has decent records as a batsman and giving the responsibility to captain the side against West Indies will help Rohit Sharma develop more as a batsman. Who, doesn't want to seem hit a double century against West Indies and set new records?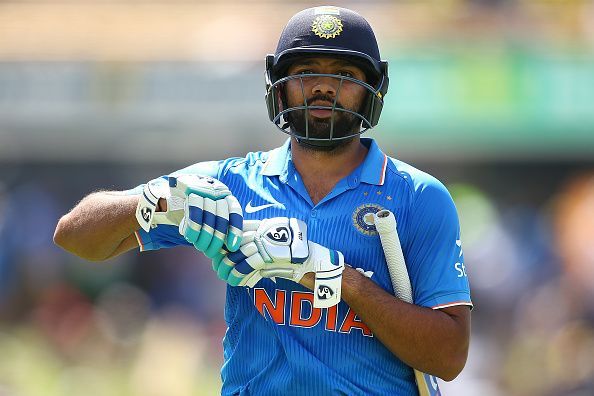 2. Best Substitute to Virat
Virat Kohli is a man who knows the art of scoring runs and is currently India's best batsman in all the formats. After taking the responsibility of the team from Dhoni in 2017, he is under immense pressure to perform. Indeed, it's not that easy to lead a team in all the 3 formats with a pressure to perform with the bat. Meanwhile, after suffering a neck injury in IPL as well as in England, it's time BCCI looks for some alternatives. Further, Rohit Sharma is the best man available after the Asia Cup victory.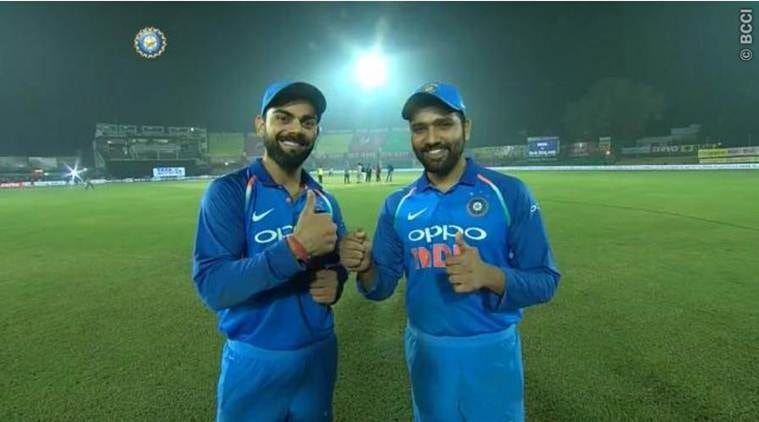 3. Innovative decisions
We know how Rohit Sharma after being named the captain of Mumbai Indians in 2013, helped his team win the titles for over 3 times. Meanwhile, this makes Mumbai Indians one of the most successful IPL team along with MS Dhoni's Chennai Super Kings. Moreover, it was interesting to notice Rohit taking a break against Afghanistan to prepare himself for the Asia Cup final. Well, India has now 3 captains- MS Dhoni, Virat Kohli and Rohit Sharma in one team but it is only about Rohit Sharma Vs Virat Kohli.
4. Outstanding records as a captain
After BCCI decided to rest Virat Kohli in December 2017, Rohit Sharma got the chance to lead the Indian cricket team for the first time. Guess what, India won the ODI series 2–1. Further, the team won the T20I series 3–0 after he was selected to lead India for the Nidahas Trophy in March 2018. Also, India has so far won over 7 ODI matches out of 8 ODIs under Rohit Sharma captaincy. In T20s, India has won 8 out of 9 matches under the leadership of Rohit Sharma.
5. ICC world cup 2019
The 2019 world cup is going to be tough than the previous editions of the world cup as India will face all 9 teams before they qualify for the playoffs. Well. this can be very much tiring for the players as well as the captain. God forbid, if Virat gets some injury in the middle of the tournament, India will have no backup plans. Taking this into consideration, if Rohit Sharma is allowed to lead the team in the current West Indies series, India can leave to England with no worries.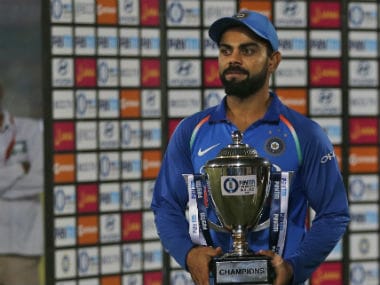 Meanwhile, there is a huge fan war going on Twitter with hasttag Rohit Sharma Vs Virat Kohli, on who is a better captain and the tweets are equally hilarious, check it out:
Condition of #ViratKohli fans after india won asia cup #RohitSharma pic.twitter.com/sN95bkK39O

— RO-SUPERHITMN (@mudgal_puneet) October 1, 2018
I am ready to be a full time captain :says @ImRo45 .@ImRo45 , @imVkohli @BCCI . pic.twitter.com/vyS1F5S8aT

— N.Naveenashok (@Enemy_of_aamai) September 30, 2018
Right now Virat Kohli must be thinking of Sui Dhaaga box office collection where as Rohit Sharma must be thinking of "How to win World Cup 2019" #MakeRohitIndianCaptain

— Akshay (@AkshayKatariyaa) September 30, 2018
Over the years, both Virat Kohli and Rohit Sharma have evolved as one of the dangerous batsmen in the world. In the recent ICC ODI rankings, Virat is at the No.1 position while Rohit stands at the 2nd position. Meanwhile, the team under Virat Kohli's captaincy failed to deliver in England also Rohit's recent performance makes him the favorite. However,  Rohit needs to wait as one series win cannot decide, who is better?
Do you like this article? Please share your views with us in the comments section below!
Catch all the latest cricket match news and updates on Ganatunes