Students who have appeared for the ISC examination know about the pressure they have to go through while preparing for the examination and also the anxieties they face in the month of May arrives when finally the results are out.
On May 14, 2018, exactly the same thing happened with students from all over India and with Abhijnan Chakraborty who scored 99.5 to top the ISC Class 12 examination 2018 conducted by the Council for the Indian School Certificate Examination.
According to rediff.com, in the year 2016, when Abhijnan Chakraborty had shifted to Malad north-west Mumbai, from Kolkata, he would've never imagined such a drastic change will happen in his life.
"I was new to the school. I missed Kolkata. It took me time to cope up and make friends," said the teenager.
Abhijnan Chakraborty who is a student of Lilavatibai Podar High School in Santa Cruz, north-west Mumbai says himself as an "above average" student and praises his teachers at school for helping him.
"They were always ready to solve your doubts. They provided worksheets which helped me prepare better." said the 17 year old who topped the ISC class 12 examination.
Well, Abhijnan thanks his beloved mother Ananya Chakraborty for inspiring him to study well and be successful.
Later, Abhijnan said, "My mother and grandfather have really helped my sister and me to study well. My mother works really hard. She inspires me."
Abhijnan's mother, Ananya Chakraborty. who works as national head of an institutional marketing firm expressed her happiness and was extremely proud of her son achievement in the examination.
ALSO READ: ICSE and ISC 2018 Results Out: Mumbai Students Ace The Board Examination, Check Out Your Results Here
She said," Our phones have been ringing all through last evening. We slept really late last night. I still cannot digest the fact that he actually did it. I am really happy and proud of him."
Later, Abhijnan said that he is really missing his sister who is currently studying in the UK.  He said,  "I really miss my sister. She went to the UK to study. When we spoke, she was in tears. I wish she was here to share this moment,"
"No one forced me to study, but I always wanted to see my mother happy. I planned my schedule in Class 11." said, Abhijnan, sharing his schedule.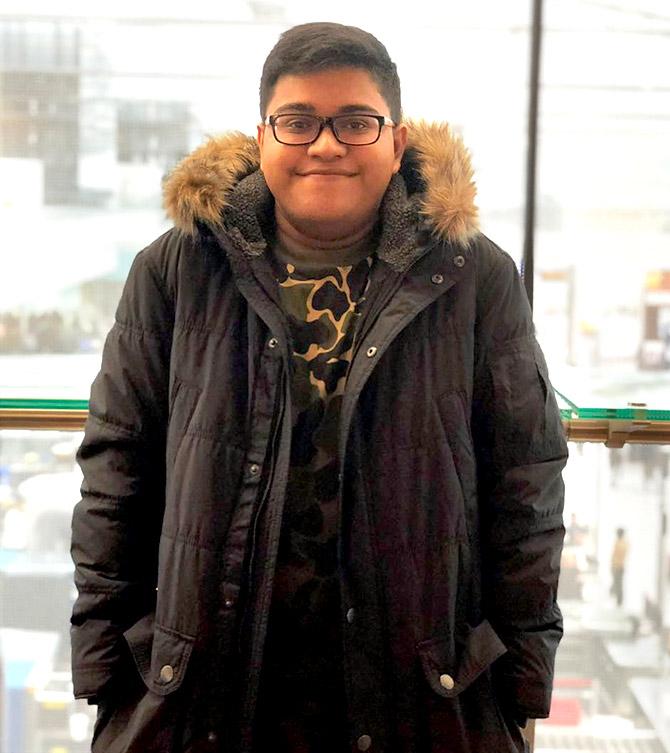 It is hard to believe that the topper is a Game of Thrones Fan and loves to watch movies. He added,"I am a huge Game Of Thrones fan. I love watching movies, but I stopped watching TV to focus on the board exam."
He said,"During school days, I'd study for four to five hours. On weekends, I'd study for at least six hours."
Abhijnan says that he cannot believe that he will top, he added "Around December last year, I started attempting mock papers. I never imagined I'd top. I think I just outdid myself."
We got to know more about the topper, his background, and his family from his mother.
Abhijnan mother Ananya says, "My chhote mamaji, whom he (Abhijnan) calls grandfather has helped us. He's a retired major… Major Ashok Chakraborty."
As a parent, she always wants best for her kids. Well, It seems that the topper has already carved out his future path.
She says, "I wanted my son to join the NDA (the National Defence Academy), but I guess he has different plans."
"Whatever he chooses, all I want for him is to be disciplined and a good human being," She added.
At, first Abhijnan too desired of joining NDA but later he decided to pursue chemistry. Explaining his reasons, the topper said,"My eye sight is -6.5 and, to be eligible for the NDA, your sight shouldn't be beyond -3.5. So the NDA was out of question."
Sharing his great-grandfather story, Abhijnan said, "My great-grandfather, I learned, was a great scientist. He was also a member of the Royal Society of Chemistry. I'd like to take that legacy forward."
Well, it seems that the teenager is in love with organic chemistry and is looking to apply to the universities in the UK, Germany, and Switzerland. Abhijnan said, "If I get into a good university in the UK, I'll be closer to my sister."
We wish Abhijnan Chakraborty Good Luck for his career and a successful life ahead.